Providing first class service to ensure your project is in the best hands from start to finish. We also have Project Managed teams for your garden who are all fully employed.
David Dillon Redmile, Designer
David (as pictured with Cllr Colin Wright and Mrs Wright) started Addingtons in 1998 and originally Addingtons was fundamentally a landscape design company, and this is still a massive heart of the company today however with the help of his brother who is a plumber, Addingtons quickly expanded leading to us now having five fitting teams to create your beautiful kitchen or bathroom and a stunning showroom to showcase a small percentage of what we can achieve.
David has been designing gorgeous spaces for over 20 years and with his knowledge and attention to detail he can create a garden space you didn't know was possible.
Catherine Corp ACIM, General Manager
Catherine joined Addingtons in 2013 in an Office and Marketing Manager capacity becoming the first full time member of office staff, in her time at Addingtons she changed the landscape of the company bringing modern technologies to the forefront and ensure that the business used these modern advances to grow the business further. Catherine has helped to expand the business with her marketing knowledge, added more payment options, introduced digital signature software, converted the teams to an online calendar system, arranged for some of our exclusive and quality suppliers within the showroom including AEG and Mackintosh.
In 2018 Catherine was given the title of General Manager whereby she now encapsulates the management of the showroom itself into her role. Her day to day tasks are to manage the websites, advert campaigns, liaise with the Business Manager/Project Managers, deal with scheduling queries, management of the van fleet, deal with all HR aspects.
In 2020 Catherine is now responsible for making payments to our suppliers, inputting the data onto our Xero accounting software, data entry for salaries, completing paperwork for our VAT exempt clients and deals with any business insurances we require.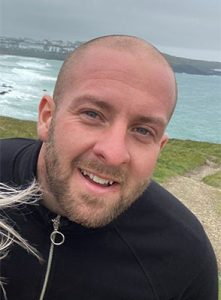 Toby Brennan, Landscape Business Manager
Toby worked as a Project Manager with Addingtons for over 10 years before joining us as a Business Manager. Toby creates all quotations for the landscaping company, Project Manages teams, orders all the goods and has bundles of knowledge and experience.
Toby started his new role within Addingtons in 2020 and with his vast experience we know that he will continue to impress both the company and his clients alike.
Sam Beerling, Office Manager
Sam joined the team in 2021. Sam's main area is within our sister company where she orders all of the bathroom products for all of the teams and assists with the accounts from our various suppliers.
Sam's main role is to assist the teams and customers. Sam is also responsible for the AEG warranties and cashback's, as well as ensuring that the clients are called before every job starts to ensure that we have all the details we need and the client is happy.
Although new to Addingtons we know that Sam will become as much of a fundamental cog to our team as every single person is who works for Addingtons.